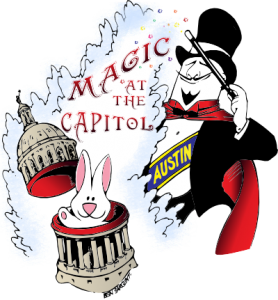 Enjoy two different performances of magic at the historic Scottish Rite Theater, featuring some of the best magicians in Texas.
A Matinée performance at 2:00 PM is aimed at families with an emphasis on the children. The 7:00 PM Evening show is still family-friendly, but will be aimed at an older audience.
Full details are available on the web site. Seating is limited so we recommend that you reserve your seat now.